Next Step Physical Therapy has been committed to helping people since 2002. We have developed a reputation for excellence in physical therapy within the surrounding community, regionally, and even nationally.
We developed a reputation outside of our communities due to our expertise in the human movement system of the body - We train other physical therapists from across the country in our particular way of evaluating and treating as part of a fellowship in movement science.
We developed our reputation within the surrounding communities based on the experience we provide for our patients. We strive to give service above what would be considered the "normal" physical therapy experience. For instance:
In many other clinics....
New patients are given a brief 30-minute evaluation to assess each individual's needs. Treatment is then performed by a physical therapist most often with the help of trainers or aides. Unfortunately, most patients interact with their physical therapist less than 50% of the total therapy time, and are instead assigned to the less qualified trainers or aides for the majority of their treatment.
At Next Step Physical Therapy....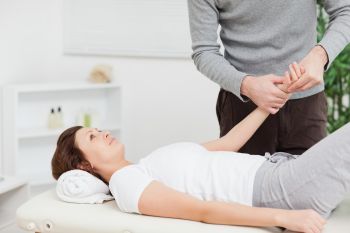 We believe a thorough initial evaluation is a crucial phase on the road to better health. Our evaluations last a full hour during which you and your therapist will have exclusive one-on-one interaction and together design a customized treatment program to meet your needs.
Once your treatment program begins, you will be supervised 100% by your physical therapist and will never be assigned to aides or trainers. Furthermore, unless you request otherwise, the physical therapist that performed your initial evaluation will treat you during every visit, allowing the development of a strong patient-therapist relationship that will enhance both your treatment and overall experience.